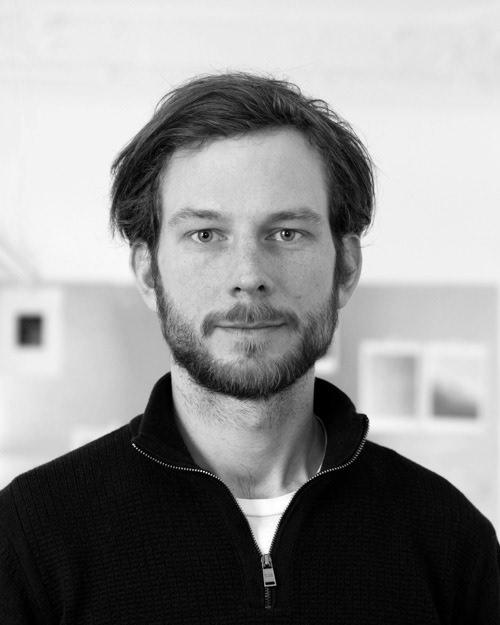 Alexander Kadow lebt und arbeitet in Hamburg, wo er 1985 geboren wurde. Die Auseinandersetzung mit den Möglichkeiten und Grenzen der Fotografie spielt in seiner Arbeit eine entscheidende Rolle.

Eine Kombination aus experimenteller Analog- und Digitalfotografie und dokumentarischen Elementen sucht nach dem vermeintlichen Wahrheitsgehalt der Fotografie und beschäftigt sich mit den ökologischen Auswirkungen menschlichen Handelns.
Die Fotografie wird als ästhetisches Objekt, Medium und Untersuchungsobjekt eingesetzt.
Nach seiner Ausbildung im Lette Verein Berlin bis 2010 studierte er ab 2015 an der Hochschule für bildende Künste in Hamburg in der Klasse von Adam Broomberg und Oliver Chanarin und ab 2017 in der Meisterklasse von Ute Mahler und Ingo Taubhorn an der Ostkreuzschule für Fotografie. Im Juli 2017 erhielt er den Bachelor of Fine Arts und setzt den MFA an der HfbK fort.
Alexander Kadow lives and works in Hamburg, Germany, where he was born in 1985. The examination of the possibilities and limits of photography plays a decisive role in his work.
A combination of experimental analogue and digital photography and documentary elements searches for the supposed truth content of photography and deals with the ecological effects of human action.
Photography is used as an aesthetic object, medium and object of investigation.
After his training at the Lette Verein Berlin until 2010 he studied from 2015 at the Hochschule für bildende Künste in Hamburg in the class of Adam Broomberg and Oliver Chanarin and from 2017 in the master class of Ute Mahler and Ingo Taubhorn at the Ostkreuzschule für Fotografie. In July 2017 he received the Bachelor of Fine Arts and continues the MFA at the HfbK.